Our Can-Do Spirit 
comes with rewards.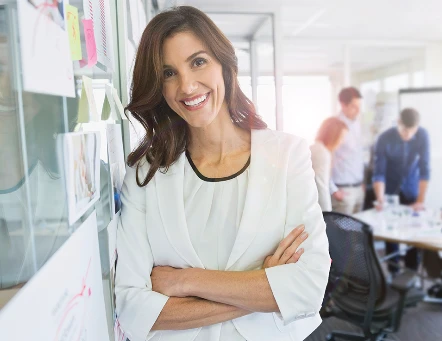 At AvMed, we believe in dreaming big and doing big. We believe great things are possible. So, at a time when many employers are cutting back on benefits, we offer our Associates a competitive salary and a comprehensive benefits package that provides you the choices you want and the flexibility you need.
As a healthcare company, we know that good health is the foundation of everything else. To help you maintain health and wellness, we provide all the benefits you would expect – Medical Plans, Health Savings Account, Dental & Vision Insurance and more...
PLUS, some you might not expect like Employee Wellness Programs, Workplace Fitness facilities, Annual Flu Shots, Employee Health Fairs and On-site Yoga and Weight Watchers®.
You'll be satisfied by your work only if you're satisfied by your life.
At AvMed, we want you to "have it all."
So we give you:
Paid Time Off
Paid Company Holidays
Paid Time Off Cash In
Plus:
Extended Illness Bank
Employee Assistance Program
Personal Accident, Cancer & Hospital Plans
Legal Service Plan
Flex Time
Compressed Work Week
Discounted Movie Tickets
Because today's demands are pressing, tomorrow's demands can get short-changed. But at AvMed, we want our employees to have a great life while they're working here and long after they retire. So we empower you.
We provide:
401(k) Plan with matching contributions
Tuition Assistance
Associate Discounts
We know you don't want a place in a slot; you want a step on a ladder. At AvMed, we provide excellent training and development, so you can rise. It doesn't matter where you come from – a large corporation or a small start-up. Or if you have years of experience, or are just starting out.
AvMed gives you the tools and opportunities to achieve your personal and professional growth.
Give Back to the Community
Winston Churchill said, "We make a living by what we get, but we make a life by what we give." So we hope you share our commitment to enhancing the lives of those less fortunate. As we encourage Associates to give back to the communities where they live and work, AvMed works tirelessly with the United Way and also supports:
American Heart Association
Junior Achievement
March of Dimes
National Diabetes Association
National Kidney Foundation
American Cancer Society
Strength resides not in similarities but in differences. A workforce drawn from many backgrounds can do many things well. And by working with people from many different backgrounds, you can gain strength and do more.
At AvMed, we believe individual differences are essential to fulfilling our vision and mission. We foster an environment that is inclusive of a diverse workforce and reflective of the communities we serve.
AvMed is an equal opportunity employer.
Do you know someone who'd like to work in a can-do place? Refer him or her to us.
The monetary award, and the payment of the award will depend on the position and the status of the newly hired Associate.
Non-exempt positions: $150
Exempt staff/Supervisory/Team Leader positions: $350
Department Manager positions: $500
Director/Pharmacist/Executive positions: $1,000
We're one of Florida's oldest and largest not-for-profit health plans, serving Floridians for more than 45 years. Our Members are our neighbors. Our employees are our strength.
We're a big company in a small package. We're big enough to compete and thrive in the new healthcare industry, yet small enough to treat you as an individual.
Our corporate culture is expressed as AvMed Cares. We are Collaborative, Accountable, Respectful, Ethical and Service-Driven – not just to our Members but also to our Associates. At AvMed, you're more than an Associate; you're an integral part of the family. No matter what your specialty – nursing, sales, account services, Member services, claims, medical management, physician services, Network development – opportunities abound at AvMed.