Welcome to WELLfluent™ University!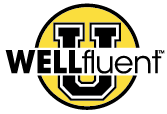 With flyers, fact sheets and webinars designed to help you better understand AvMed's many tools and offerings, this curriculum is focused on building a WELLfluent life for your clients and a more WELLfluent U!
WELLfluent U Newsflashes
Click on a link below to learn more about a specific topic.