Prescription Transparency Tool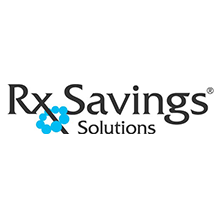 We've partnered with Rx Savings Solutions, a prescription transparency tool that helps you easily find the lowest-price options for your prescription drugs. This new service is linked to your health plan, so everything is personalized according to the medications you and your family are currently taking.
How it works:
Access your account to see how you can save on your prescription drug costs.
Receive automatic savings notifications that tell you if you're paying too much.
To change to a lower-cost prescription, Rx Savings Solutions will work with your doctor to get it approved.
It's that easy!
Get started
Log in to your Member Portal account and select the Rx Savings Solutions link on the left menu.
Questions?
Click here to view our FAQs or contact the Rx Savings Solutions Pharmacy Support Team at support@rxsavingssolutions.com or 1-800-268-4476 Monday - Friday from 7am - 8pm. CT.