AvMed has served as a trusted partner to State of Florida Employees & Retirees for over 35 years.
Away From Home Program
We're offering Members who have covered dependents, including students who are away at school or who no longer live with them, the chance to enroll them in our plans. Simply complete the Away From Home Program form so they can start enjoying our nationwide provider network. 
Need a provider? Click here to find one for your Away From Home dependent.
For more information, please contact our Member Engagement Center dedicated to State of Florida Employees at 1-888-762-8633 to get started on your journey to embrace better health. 
Questions about enrollment or plan benefits? Please see our plans and benefits page.
Open Enrollment Webinars
Access our Open Enrollment webinars to hear about plan offerings and changes to your health coverage. Thus, helping you make an informed decision about your healthcare.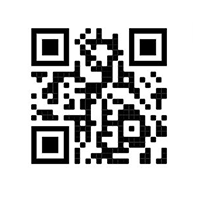 Scan the QR code to view benefit webinars for 2023 Plan Year.
Online Enrollment:
To process your 2023 elections or make changes, please follow the steps below. The process is convenient and allows you to view all of your available options at once.
Type in your user ID and Password
Click on "Process Elections" and follow the prompts.
Please contact the People First Service Center at 1-866-663-4735 with questions regarding your eligibility or to obtain additional information. You will be able to speak with a specialist Monday-Friday, 8 A.M. to 6 P.M.
For additional information regarding your prescription drug coverage, please contact CVS Caremark or visit the State of Florida My Benefits website.