50 YEARS OF EMBRACING BETTER HEALTH
For more than 50 years our missions have been to help our Members live healthier. And we do that by providing Members with quality, cost-effective plans and excellent Member services. With headquarters in Miami and offices in most major metropolitan areas of the state, we aim to inspire our Members to celebrate an active lifestyle.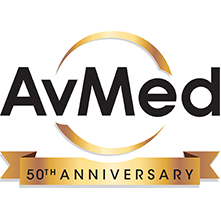 We're one of Florida's oldest and largest not-for-profit health plans, providing Medicare Advantage coverage in Miami-Dade and Broward counties, Individual and Family coverage in numerous counties including Miami-Dade, Broward, and Palm Beach, and coverage for Employer Groups in 52 counties across the state.
Well-known employer clients have been our partners for decades, a testament to our culture of service and satisfaction, which consistently ranks above statewide peers.
We celebrate 50 years of encouraging our Members to Embrace better health® and  live a healthier life.
Members, Community Leaders, and Associate Testimonials
Our 50-year journey to today has been guided by remarkable people providing unmatched care in communities throughout Florida. The passion in their words is obvious, and the influence they've had on Members and the population at large has been profound. Here are their stories.