THE COVERAGE YOU NEED. THE SUPPORT YOU DESERVE.
We make it easy for Members to embrace better health in every stage of their life.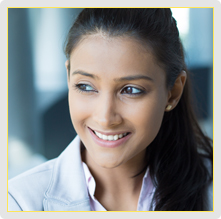 Wellness tools and Care Management programs to help you live healthier.
Healthy living rewards, including reimbursement for Weight Watchers®.
Discounts on Gym memberships, massage therapy, yoga, and more.
Service that consistently ranks above our statewide competitors*.
Extensive Network of doctors and hospitals.
No referrals needed to see a specialist.
24/7 access to Member Service.
*Highest overall rating of statewide plans reporting Health Maintenance Organization (HMO) and Point of Service (POS) product data to the National Committee for Quality Assurance (NCQA) for the Consumer Assessment of Healthcare Providers and Systems (CAHPS). CAHPS® is a registered trademark of the Agency of Healthcare Research and Quality (AHRQ).