A BETTER LOOK AT YOUR HEALTHCARE OPTIONS.
A new tool for transparency.
No more surprises. AvMed Cost Calculator enables you to see the total costs of a procedure or service before you schedule an appointment. This unique tool helps AvMed Members evaluate Provider and Facility pricing in advance, to determine the best value.
Members + Information = Power.
The AvMed Cost Calculator allows you to search across more than 120 specific medical services. It compiles a comprehensive list of available doctors, locations, coverages and out-of-pocket costs. Cost Calculator also includes: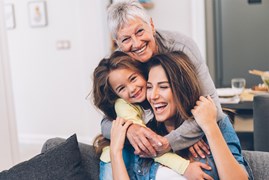 Estimated "all-in" cost for Members, including all facility and physician fees.
Estimated "all-in" cost for AvMed, showing how much you save with your plan. 
Complete cost breakdown of anticipated charges.
Real-time impact each option has on your annual deductible and out-of-pocket maximum.
And it's all free.
AvMed Cost Calculator is free to AvMed Members. To learn more, log in to your account, or call the Member Engagement Center at the number on the back of your Member ID Card.