WellnessWorks has partnered with AvMed to encourage members to be well. The journey to a healthy lifestyle begins with ONE step. Change starts with ONE decision. Get started with ONE program. Get on the road to YOU, improved.

This is an engaging and motivational program that aims to continually improve employees' health. WellnessWorks provides a comprehensive suite of personalized tools and support, including fun challenges, activities, social connections, a personal health assessment, and more!
Through WellnessWorks, you can:
• Participate in activities to help improve your health and earn points to get you entered into a drawing for great prizes.
• Earn a $40 reward per calendar year minus applicable payroll taxes
• Access On-site Health Coaches and Nutritionist.
• Participate in wellness seminars and events.
Points will be credited to your Incentive Summary in the WellnessWorks portal as you take part in activities.
For additional information contact the onsite 
WellnessWorks Team
 and start earning points to YOU, improved!
Click on a service below, and get on the road to YOU, improved.
Take Your Personal Health Assessment
The Personal Health Assessment (PHA) is an online questionnaire that evaluates several areas of health such as stress levels, nutrition, physical activity, sleep patterns, tobacco usage and overall health. It takes 10-20 minutes to complete and the questions are intended to help Members understand which areas may need improvement or are considered at risk. 
If you choose to participate in the wellness program you will be asked to complete a voluntary health risk assessment or 'PHA' that asks a series of questions about your health-related activities and behaviors and whether you have or had certain medical conditions (e.g., cancer, diabetes, or heart disease). You may also be asked to complete a biometric screening, which may include a blood test for blood sugar and cholesterol levels.
Engage today with on-site WellnessWorks coaches to help on your journey to YOU, improved!
For additional information call 1-888-245-6676 or email wellnessworks@miamidade.gov to find out how to engage with the WellnessWorks On-site coaches to help on your journey to YOU, improved.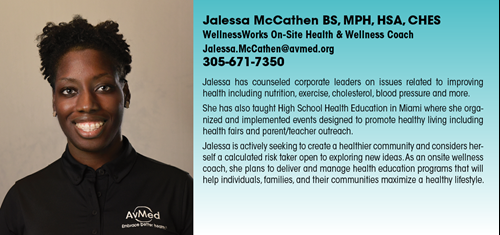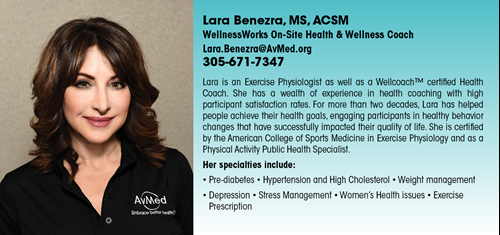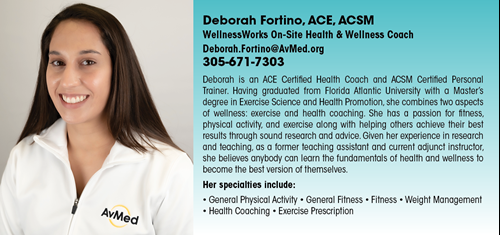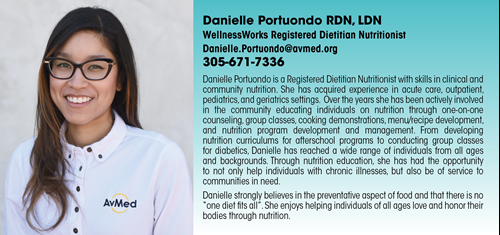 Earn an incentive reward as you work to improve your health.
You earn $20 for completing your Personal Health Assessment online. Also, $20 for completing a biometric screening or obtain completed form from your annual physical.
Engage in a combination of select activities listed and you may be eligible to earn additional rewards!
*Minus applicable payroll taxes.
Wellness Works challenges are available on a quarterly basis and are designed to motivate members to participate in healthy activities in addition to earning incentive points. 
The Wellness Works Online courses allow participants to earn quarterly incentive points.
Through the courses you may study a variety of health improvement topics including, but not limited to, the basics of healthy living, goal setting, tobacco cessation, weight loss, low-stress living, optimal nutrition, exercise and active living, pain and productivity, preventive health care, and safe living.
Courses are available online.
Track your activity by connecting your activity tracker or compatible app. 200,000 Movement Merits/Steps (less than a mile each day over the course of the quarter) can earn you 25 points toward a reward!
With Today's Challenge, you can complete a daily challenge designed to help you keep your goals.
Wellness Watch Publication
Find information on wellness centers, health conditions, herbs and supplements, medicines, and self-care tools to track your health.
Center for Disease Control: Quitting Smoking
What You Need to Know About Quitting Smoking:
Tobacco use can lead to tobacco/nicotine dependence and serious health problems. Quitting smoking greatly reduces the risk of developing smoking-related diseases.

Tobacco/nicotine dependence is a condition that often requires repeated treatments, but there are helpful treatments and resources for quitting.
Smokers can and do quit smoking. In fact, today there are more former smokers than current smokers.
Health Benefits of Quitting:
Tobacco smoke contains a deadly mix of more than 7,000 chemicals; hundreds are harmful, and about 70 can cause cancer. Smoking increases the risk for serious health problems, many diseases, and death.
People who stop smoking greatly reduce their risk for disease and early death. Although the health benefits are greater for people who stop at earlier ages, there are benefits at any age. You are never too old to quit.
Stopping smoking is associated with the following health benefits:
Lowered risk for lung cancer and many other types of cancer.
Reduced risk for heart disease, stroke, and peripheral vascular disease (narrowing of the blood vessels outside your heart).
Reduced heart disease risk within 1 to 2 years of quitting.
Reduced respiratory symptoms, such as coughing, wheezing, and shortness of breath. While these symptoms may not disappear, they do not continue to progress at the same rate among people who quit compared with those who continue to smoke.
Reduced risk of developing some lung diseases (such as chronic obstructive pulmonary disease, also known as COPD, one of the leading causes of death in the United States).
Reduced risk for infertility in women of childbearing age. Women who stop smoking during pregnancy also reduce their risk of having a low birth weight baby.
Want to quit? We can help. 
Easy-to-follow methods for kicking the smoking habit:
Tobacco-Free Florida
Quit kit with resources and tips at http://tobaccofreeflorida.com/quityourway/
1-877-U-CAN-NOW
To find a local face-to-face center near you, visit www.ahectobacco.com
American Cancer Society Quit for Life
www.cancer.org/healthy/stayawayfromtobacco
National Cancer Institute Smoking Quitline
www.cancer.gov/cancertopics/tobacco/smoking
AvMed's Weight Watchers® Reimbursement Program
AvMed collaborates with Weight Watchers to help you take that important step toward losing weight. Learn how to eat right and live healthy.
The Weight Watchers Program offers a tailored approach to help modify lifestyles by providing nutritional counseling to help Members lose and/or manage their weight. AvMed partnered with Weight Watchers to provide a reimbursement for Miami-Dade County enrolled employees.
Reimbursement for all fees paid to WeightWatchers for a period up to one year by AvMed members who reach and maintain their goal weight as defined in the WeightWatchers program.
Lose weight and keep it off!
AvMed offers you 3 ways to do it!
Local Meetings - Join at any Florida location.

At Work Meetings - Minimum of 18 employees must participate to start the program.

At Home - Delivered right to your doorstep. No fuss...convenience of home!
American Heart Association
Get heart healthy tips and guidelines for staying well from the American Heart Association.
Visit Heart.org
American Diabetes Association
Learn to prevent the onset of diabetes through diet and exercise or access programs to help manage your condition.
Visit Diabetes.org
Programs, cancer screening guidelines and research news from the American Cancer Society
Visit Cancer.org