Better health. From your mind and body to your monthly budget.
Looking for the best physician or hospital for you or your family? Maybe you're figuring out ways to get a better handle on the cost of prescriptions or office visits?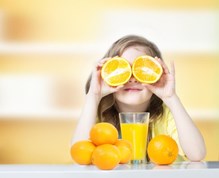 When it comes to your overall wellness, we know these things are as important as watching what you eat or exercising regularly. Along with nationally-respected Healthgrades, and our Embrace Better Health resources, we're here to help you find the answers you need.
Learn about our services below to make the most of your plan.
A BETTER LOOK AT YOUR HEALTHCARE OPTIONS.
A new tool for transparency.
No more surprises. AvMed Cost Calculator enables you to see the total costs of a procedure or service before you schedule an appointment. This unique tool helps AvMed Members evaluate Provider and Facility pricing in advance, to determine the best value.
Members + Information = Power.
The AvMed Cost Calculator allows you to search across more than 120 specific medical services and compiles a comprehensive list of available doctors, locations, coverages and out-of-pocket costs. Cost Calculator also includes:
Estimated "all-in" cost for Members, including all facility and physician fees.
Estimated "all-in" cost for AvMed, showing how much you save with your plan. 
Complete cost breakdown of anticipated charges.
Real-time impact each option has on your annual deductible and out-of-pocket maximum.
And it's all free.
AvMed Cost Calculator is free to AvMed Members. To learn more, log in to your account, or call AvMed's Member Engagement Center using the number on the back of your Member ID Card. 
A BETTER WAY TO TAKE CARE OF YOURSELF.
AvMed SmartShopper™ puts you in control.
AvMed is pleased to announce a new service to help our Members become better-informed healthcare consumers. Introducing AvMed SmartShopper*, a powerful tool that rewards eligible Members with cash back when they choose the best care at the best price. Live healthier, save money on your care, and earn a cash bonus for your smart choices.
Protecting your wellness. And your wallet.
AvMed SmartShopper makes taking care of yourself even more rewarding. Search through our list of high-quality providers and facilities to find the most affordable options for the service or procedure your doctor recommends. By comparing costs, you'll save money and, when you choose a top value, AvMed mails you a bonus check. Your recovery should focus on improving your wellness. We'll focus on improving your wallet.
Knowledge is power.
AvMed SmartShopper goes further for Members with: 
Toll-free concierge call center
24/7 service online, with quick and easy registration
Mobile-enabled shopping
Breakdown of total service cost 
Helpful online alerts and messaging
SmartShopping cart.
Here's a list of eligible procedures and the incentives for choosing a top value: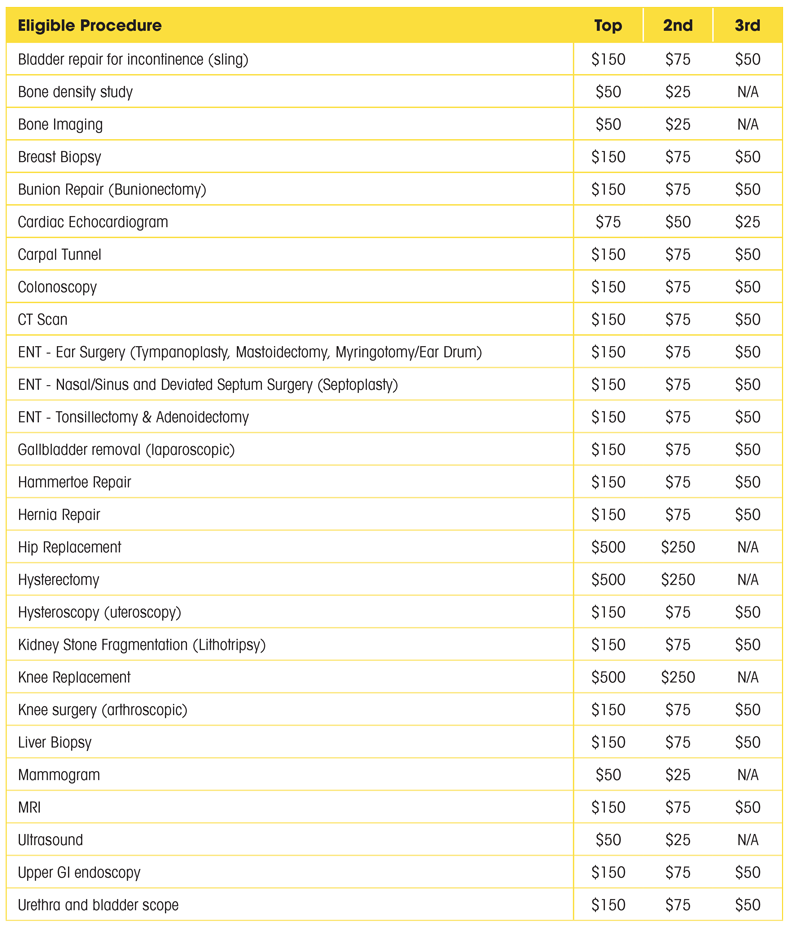 Ready to learn more?
Log in to your account, or call AvMed's Member Engagement Center using the number on the back of your Member ID Card. 
* SmartShopper is not available to all Members. Eligibility varies by employer, plan and product.
Compare choices and find a high-quality hospital or high-quality physician today.
Prescription Transparency Tool

Prescription Transparency Tool
We've partnered with Rx Savings Solutions, a prescription transparency tool that helps you easily find the lowest-price options for your prescription drugs. This new service is linked to your health plan, so everything is personalized according to the medications you and your family are currently taking.
How it works:
Access your account to see how you can save on your prescription drug costs.
Receive automatic savings notifications that tell you if you're paying too much.
To change to a lower-cost prescription, Rx Savings Solutions will work with your doctor to get it approved.
It's that easy!
Get started
Log in to your Member Portal account and select the Rx Savings Solutions link on the left menu.
Questions?
View our FAQs or contact the Rx Savings Solutions Pharmacy Support Team at support@rxsavingssolutions.com or 1-800-268-4476 Monday - Friday from 7am - 8pm. CT.

Sanvello - A behavioral health app solution
In partnership with Optum, we bring you the Sanvello app so you can get all the support you need to improve your mental health, on your terms. 
As an AvMed Member, you'll get access to the best tools and resources on demand for help with stress, anxiety and depression at no additional cost. Here's a glimpse of what you can expect:
Daily check-in and mood tracking
Guided journeys
Coping tools
Community
Download the Sanvello app from the App Store or Google Play, select Upgrade Through your Insurance, search for AvMed and upgrade with your AvMed Member ID to unlock complimentary premium access today!