A strong history is the foundation for a healthy future.
AvMed was created in 1969 as a prepaid healthcare system for pilots in Miami's aviation industry. The name AvMed is derived from "Aviation Medicine." Today, we're one of Florida's oldest and largest not-for-profit health plans. Our mission continues to directly reflect our tradition of helping our Members live healthier.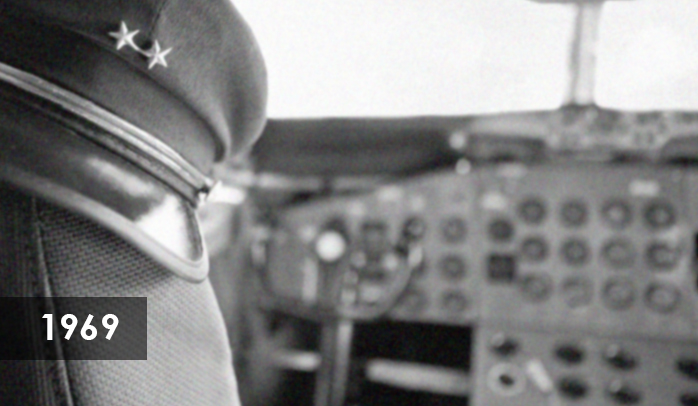 1969: Established as a prepaid health plan for Miami pilots.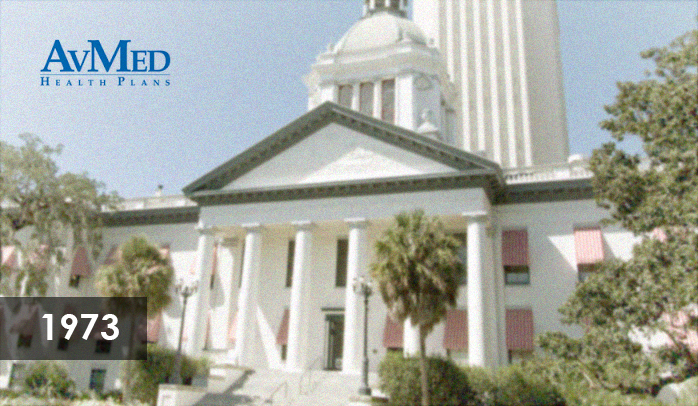 1973: Licensed by the State of Florida as a Health Maintenance Organization.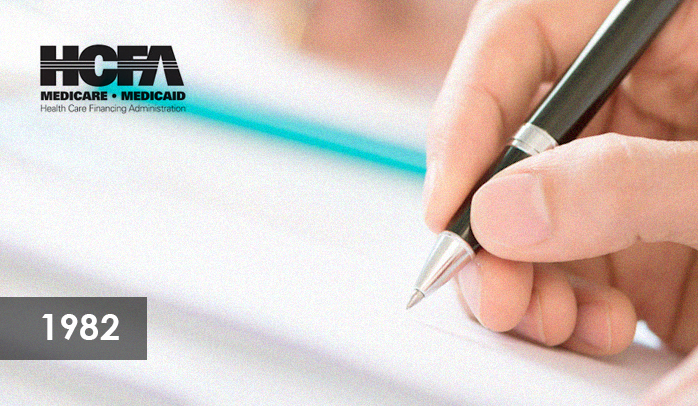 1982: Finalized contract with Health Care Financing Administration to provide Medicare coverage.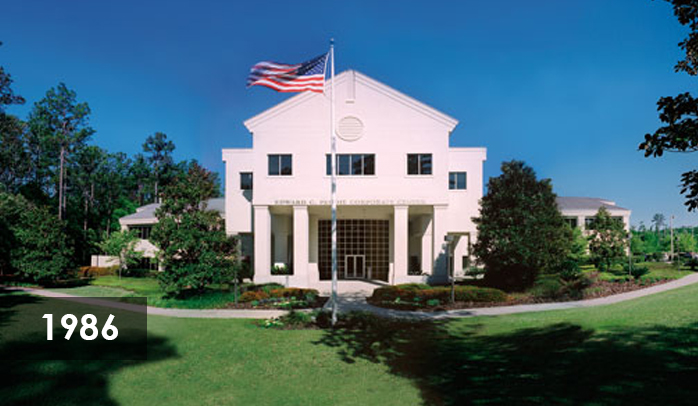 1986: Acquired by SantaFe HealthCare, Inc., a health system based in Gainesville; converted to not-for-profit corporate structure.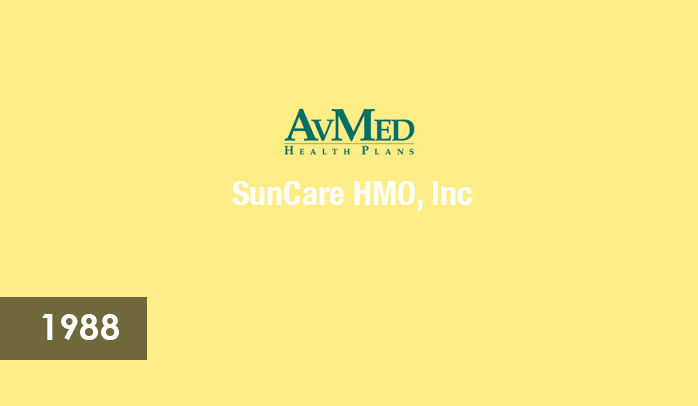 1988: Purchased the majority interest of SunCare HMO, Inc., a Jacksonville Health Maintenance Organization with approximately 20,000 Members.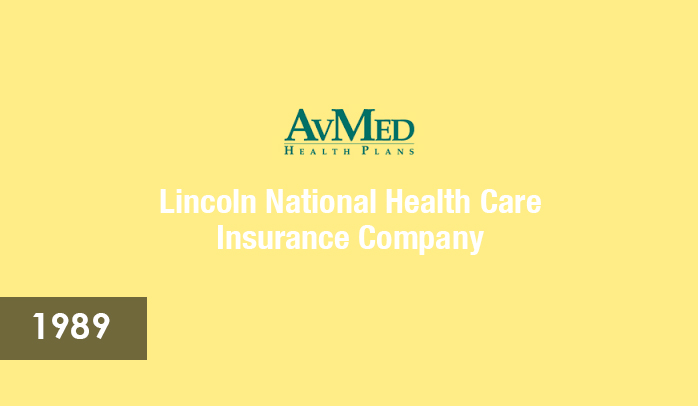 1989: Purchased Lincoln National Health Care Insurance Company and its subsidiary Healthwin, an HMO with 60,000 Members in Jacksonville, Orlando and Tampa.
1996:
AvMed recognized in Newsweek as one of the country's top managed care companies.
AvMed earned Sachs Seal of Excellence Award in recognition of being one of the nation's superior-performing HMOs.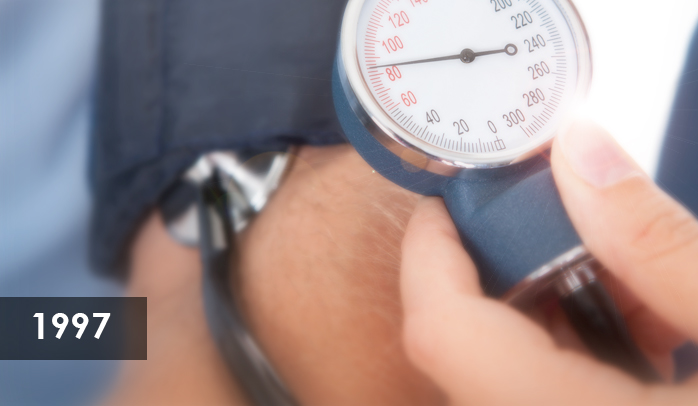 1997: Disease Management Programs implemented for asthma, congestive heart failure coronary artery disease, chronic, obstructive pulmonary disease and other acute conditions.
1998:
AvMed entered cyberspace with the launch of avmed.org.
AvMed awarded full three-year accreditation by the Joint Commission for Accreditation of Healthcare Organizations (JCAHO), giving AvMed the distinction of being one of only five HMOs in the country with accreditations from both the National Committee for Quality Assurance and JCAHO.
Ranked #1 in the Florida Health Plan Checkup Guide released by the Florida Agency on Health Care Administration.
Ranked number one in overall member satisfaction in South Florida in the CareData Group Member survey.
Scored high marks in U.S. News & World Report's annual survey of HMOs.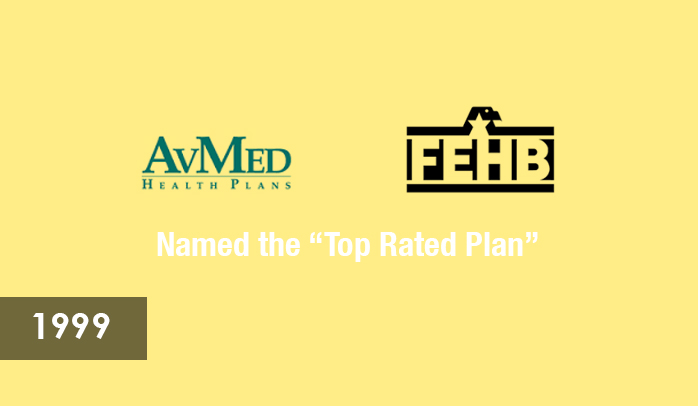 1999: Named "Top Rated Plan" in the 1999 Federal Employees Health Benefits Plan for South Florida and Gainesville.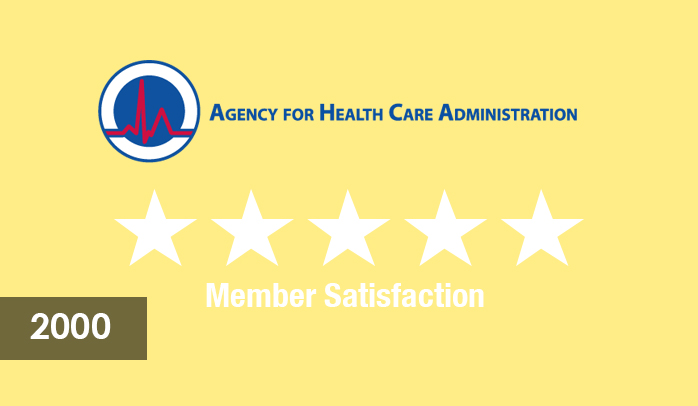 2000: Earned five stars in member satisfaction from the Agency for Health Care Administration, the best rank possible for overall plan satisfaction.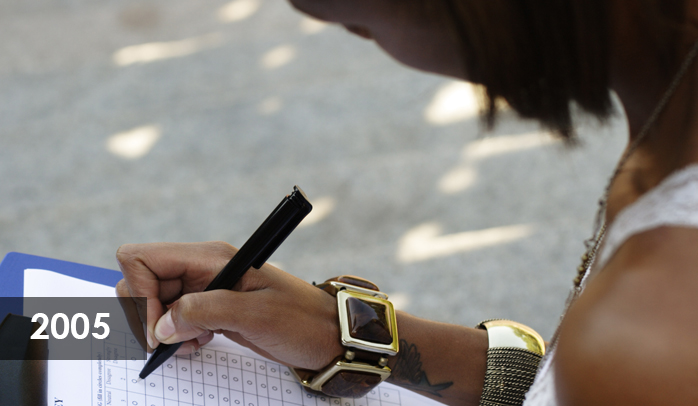 2005:
AvMed volunteered for a survey of its care management and wellness programs by National Committee for Quality Assurance (NCQA), a national leader in the evaluation of health plans. AvMed was one of 57 health plans across the country that signed on as "early adopters."
AvMed also received a rating of "Excellent", the highest possible quality rating given to a health plan, from the National Committee for Quality Assurance (NCQA). The distinction was based on surveys of quality indicators and Member evaluations.
AvMed becomes one of only a few health plans in the United States that enjoys dual "Excellent" accreditation status for both its Commercial and Medicare health plans from the National Committee for Quality Assurance (NCQA), the nation's top healthcare quality evaluator.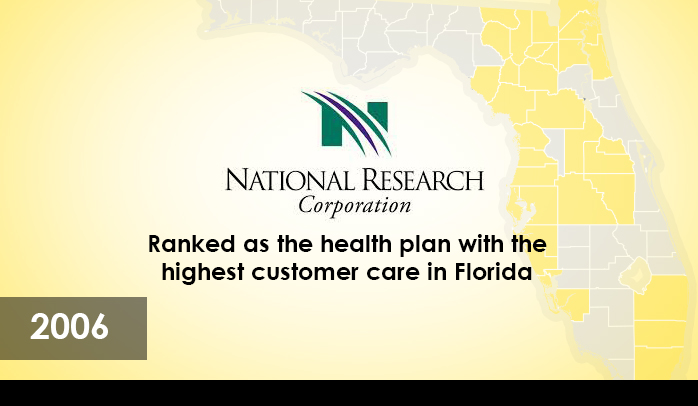 2006: Ranked as the health plan with the highest customer care in Florida by the National Research Corporation.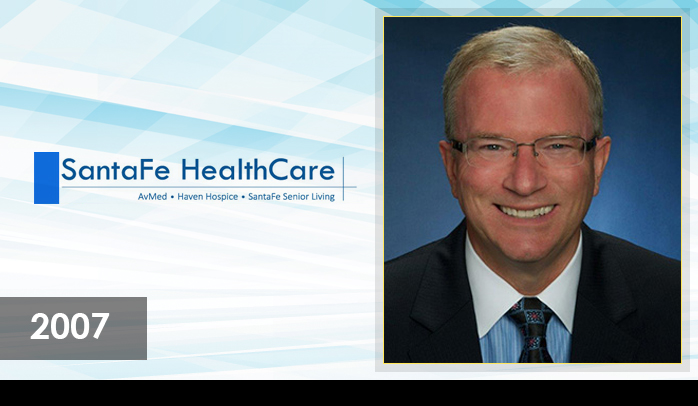 2007: Michael P. Gallagher is named President and CEO of SantaFe HealthCare with overall responsibility for each of its Affiliates, including AvMed.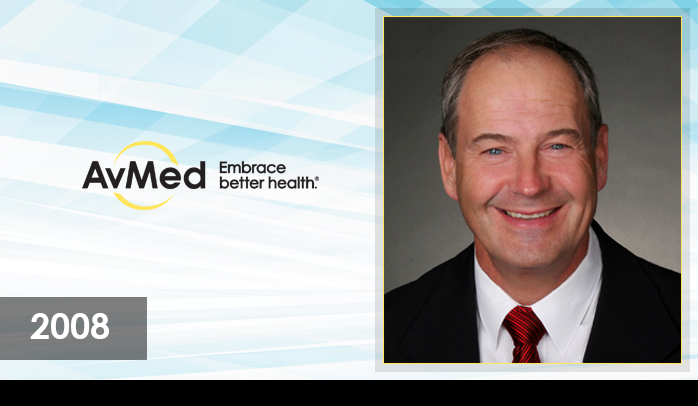 2008: Ed W. Hannum named President and Chief Operating Officer of AvMed.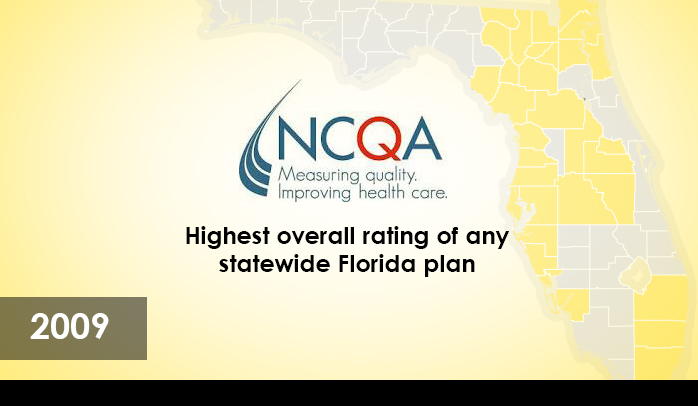 2009:
For the fifth consecutive year, AvMed received the highest overall rating of any statewide Florida plan that submitted data to NCQA in the Consumer Assessment of Healthcare Providers and Systems survey (CAHPS), according to independent firm DSS Research.
Individual Health (Under 65) product introduced to residents of Miami-Dade and Broward Counties
2010:
AvMed rates above its statewide competitors for overall satisfaction with health plans, according to the National Committee for Quality Assurance (NCQA).
AvMed was recognized for its contributions to the community, winning the award for Business Group Volunteer of the Year at the 38th Annual Work of Heart ceremony in Gainesville.
AvMed was honored by the American Federation for Aging Research (AFAR) Florida Affiliate in recognition of its extraordinary vision and leadership in making aging research and healthy aging a priority in our state.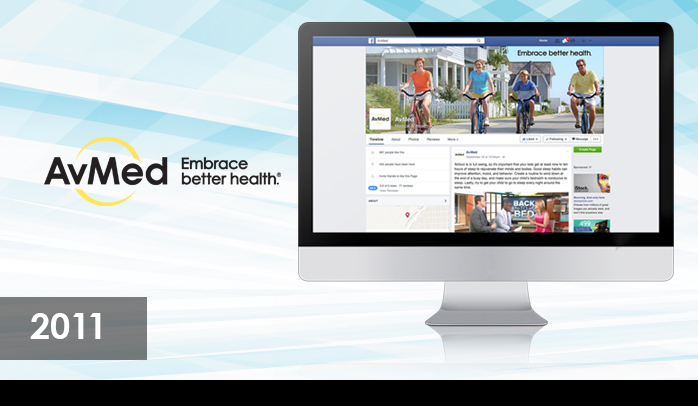 2011:
AvMed launched its social networking page on Facebook. 
AvMed was honored by Tobacco Free Alachua in recognition of becoming a smoke-free environment.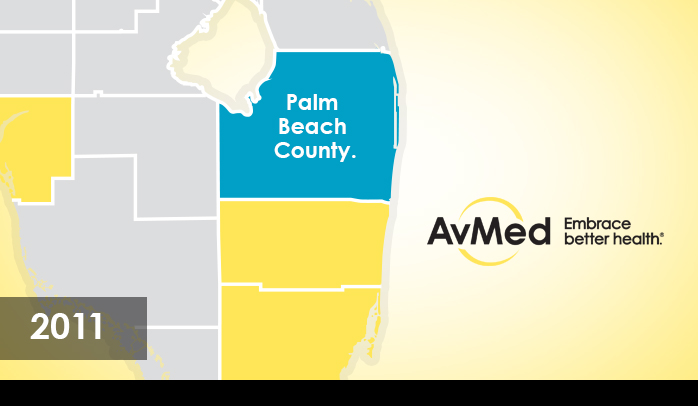 2011:
Individual Health (Under 65) expanded to Palm Beach county.
AvMed, in conjunction with SantaFe HealthCare, announced its partnership with VolunteerMatch.org
AvMed was rated above statewide competitors in NCQA ranking of private health plans.
AvMed was rated above state average for consumer satisfaction, according to the NCQA in the annual Consumer Assessment of Healthcare Providers and Systems survey (CAHPS).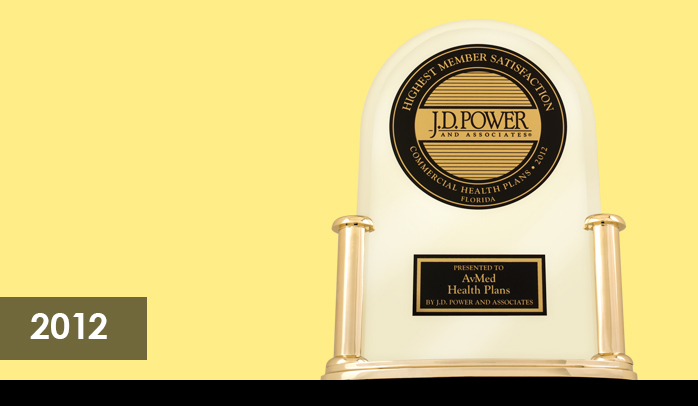 2012:
AvMed ranked "Highest in Member Satisfaction among Commercial Health Plans in Florida.", according to J.D. Power.*
Ed Hannum Retires after 25 years of service with AvMed.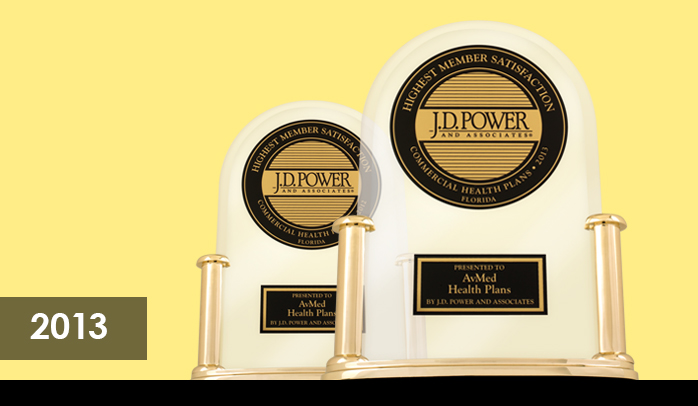 2013: For the second consecutive year, J.D. Power ranks AvMed "Highest in Member Satisfaction among Commercial Health Plans in Florida.", according to a study released by J.D. Power and Associates.*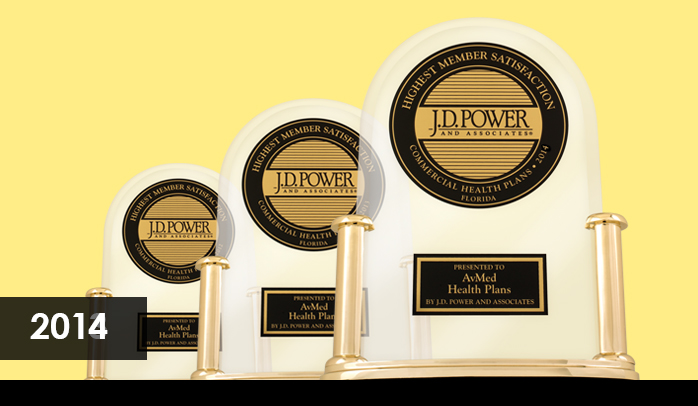 2014: J.D. Power named Florida-focused AvMed to its elite list of 2014 Customer Champions, among 50 U.S. companies to earn the service excellence honor this year.
For the third consecutive year, J.D. Power awarded AvMed "Highest Member Satisfaction among Commercial Health Plans in Florida. Tied in 2014."*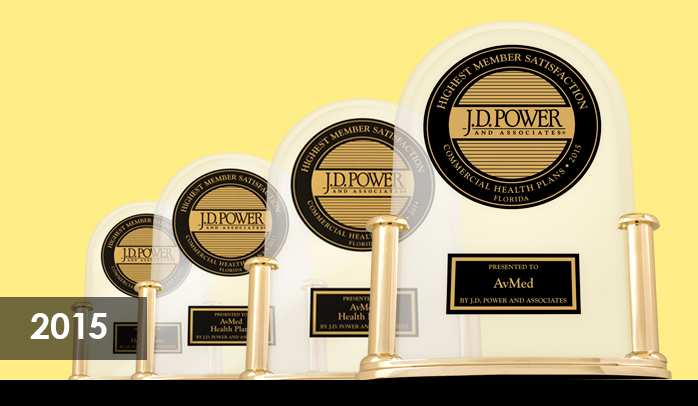 2015: For a fourth consecutive year, J.D. Power ranks AvMed "Highest in Member Satisfaction among Commercial Health Plans in Florida."*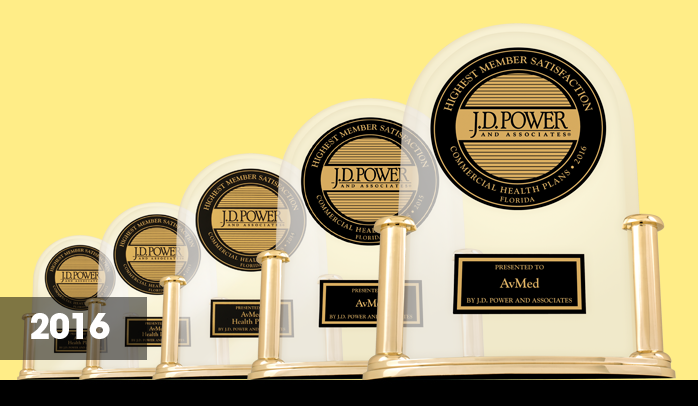 2016: For the fifth consecutive year, J.D. Power has ranked AvMed "Highest Member Satisfaction among Commercial Health Plans in Florida".*
---
*AvMed received the highest numerical score among commercial health plans in Florida in the J.D. Power 2012-2016 U.S. Member Health Plan Studies. 2016 study based on 31,867 responses from 6 plans measuring experiences and perceptions of members surveyed October-December 2015. Your experiences may vary.  Visit jdpower.com