PART C: MEDICARE ADVANTAGE PLANS
What are Medicare Advantage Plans (Part C)?

Medicare Advantage Plans (like HMOs and PPOs) are approved by Medicare and run by private companies. They cover all the services covered by Original Medicare (Parts A and B) except hospice care, which Original Medicare continues to cover for you. In addition to emergency and urgent care coverage in the US, some of these plans also provide emergency coverage worldwide. Many of them also offer additional benefits, such as vision, hearing, dental, and health and wellness program. Most also include Medicare prescription drug coverage.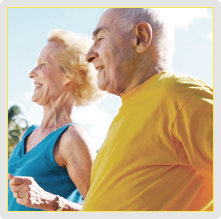 When you join one of these plans, you are still in Medicare and must continue to pay your Part B premium. But some of the plans, like AvMed, do not charge any additional premium, meaning you pay $0 monthly premium to those plans directly.

Original Medicare allows you to use any provider that accepts Medicare. Medicare Advantage plans often have networks, which means you may have to see doctors who belong to the plan or go to certain hospitals to get covered services. Some plans also require referrals for you to see specialists or use certain providers. However, in many cases, your costs for services can be lower than in Original Medicare, and many of these plans provide the ease and convenience of having Medical and Pharmacy coverage under one plan. Because costs for services vary, it is important to check with the plan.

Not all Medicare Advantage Plans work the same way, so find out the plan's rules, what your costs will be, and whether the plan will meet your needs before you join.  To learn more about AvMed Medicare Advantage HMO plan, click here.

Deciding between Original Medicare and Medicare Advantage?
If total cost or predictability is important to you, you may want to explore Medicare Advantage Plans. With Original Medicare, there is no maximum dollar amount that you can spend in a year, and for many covered services you pay 20% of the Medicare-approved cost. In contrast, some Medicare Advantage plans place a limit on the amount of money you can spend in a year, after which the plan pays 100%. Also, many covered services (like physician office visits), are fixed copays rather than 20% of the cost.

If you want additional coverage, including prescription drug coverage, that's another reason to explore Medicare Advantage Plans. Some of them offer vision, hearing, dental or health and wellness benefits. Some also provide emergency coverage worldwide.   AvMed Medicare Choice provides all of these.

Like Original Medicare, Medicare Advantage plans may be helpful even if you have other coverage from other sources, like employers, unions, or Tricare, to name a few. But you cannot use a Medicare Advantage plan with a Medigap or supplement plan. If you have limited income or resources, there may be other options for you to help save you money.

For help with your questions, call one of our Benefits Consultants at 1-888-492-8633 (TTY 711) October 1- March 31, 7 days a week, 8 am - 8 pm April 1-September 30, Monday-Friday, 8 am - 8 pm.
AvMed Medicare is an HMO plan with a Medicare contract. Enrollment in AvMed Medicare depends on contract renewal.
Address: 9400 S. Dadeland Blvd. Miami, FL 33156

Prospective Members: 888-492-8633 (TTY 711)
Current Members: 800-782-8633 (TTY 711)
October 1–March 31, 8 am-8 pm, 7 days a week.
April 1–September 30, 8 am-8 pm, Monday-Friday, Saturday 9 am-1 pm.
H1016_AD1154-102021_2022. Last updated October 10, 2021.