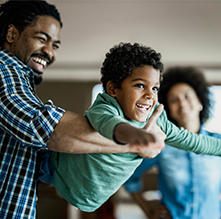 Finding the right health coverage is more important now than ever. At AvMed we provide plans for a better life that offer the protection you need at the price you want.

If you are already enrolled in one of our plans, congratulations on being part of the AvMed family. For any changes to your current plan due to a life event, such as loss of employment, marriage or birth in the family, you may do so during the Special Enrollment Period (SEP). 

For more information regarding SEP and qualifying events, call us at 1-800-390-9355 or contact your AvMed representative.