When I believe I can,
I'M HALFWAY THERE.
Our Can-Do Spirit
As the old saying goes, "Whether you think you can or you think you can't, you're right."
At AvMed, we know we can. And we prove we can. We can fulfill our Mission and our Vision.
Our Mission is to help our Members live healthier. Our Vision is to be our Members' trusted health partner for life.
Each Member is unique. Each Associate makes the difference. We're confident and caring. Committed and strong. Committed to go above what's expected – for our community, for each other and for our Members. And we can always do more. We see the glass as half full – and we fill it.
We are a family whose operative word is "Yes!"
Can we fulfill our Mission and our Vision? Yes!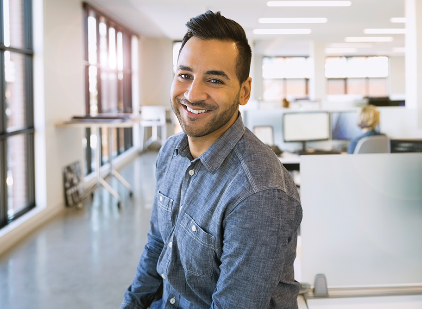 Our Associates
As our positive energy creates success and grows AvMed, it creates paths for your career success. You can realize your big dreams – because we're a big company in a small package. We're big enough to compete and thrive in the new healthcare industry, yet small enough to treat you as an individual. And you'll be surrounded by like-minded individuals. Confident and caring. United and strong.
At AvMed, you can be the best version of you.
Our Success
"The real secret of success is enthusiasm."
We choose to be the healthcare company that leads by example. We don't just raise the bar – we're playing on a whole new field. At a time when people would be
grateful for mere competence, we surprise our Members with excellence – and with
a commitment to their health and well-being that can actually improve their health
and well-being. Our can-do spirit creates results...and gives every AvMed Associate a justifiable pride.
Can you succeed here?
Can you feel pride here?
Yes!