Introducing the new AvMed Authorization and Referral Tool (AART)

Your patients trust their health to you. We trust it, too.

Primary Care Physicians (PCPs) play a critical role in the health of our Members and are in the best position to coordinate their health care needs.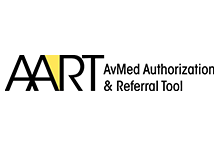 With the launch of our new web-based portal for AvMed Providers, AvMed Authorization and Referral Tool (AART), PCPs will provide referrals for AvMed Members to access most specialty care services. PCPs will access the referral system to create and verify referrals, while Specialists will access it only to verify referrals. A referral does not require AvMed's approval. It has been established to promote better communication and coordination between treating physicians.
Get started today! To access AART, please log in to the Provider Portal.
Important: Effective June 15, 2021 AvMed will be reinstating its referral requirement for the following health plans:
Individual and family
o Engage (HMO)
o Entrust (HMO)
Small Group
o Focus (HMO)
*Note: Medicare plans do not require referrals at this time.
See the documents below for more information: 
P2P Referral Guidelines
Quick Reference Guide
List of Specialties Requiring a Referral
<p>AART: Video Tutorial</p>