Prior Authorization and Notification Process
Many services do not require pre-authorization, but before providing care we request that you confirm the prescribed service is covered under Member's benefit plan by contacting our Provider Service Center or by logging in with your provider credentials here and checking coverage in our new prior-authorization web page.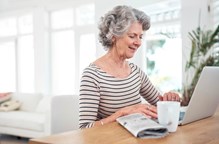 Authorizations processed by AvMed must be requested on an Authorization Request and submitted via the web or via fax. 
Urgent and Emergent requests may be submitted via our new prior-authorization page on the provider portal, but may also be handled telephonically or via fax. 
Authorization request forms for routine/urgent pre-service and Emergency room admissions can be found under forms.
Telephone and fax numbers are conveniently located on all authorization request forms, but we have included below a list of important phone and fax numbers.
Outpatient Advanced Radiology Authorization Process
As of January 1, 2022, all outpatient advanced radiology authorizations, including CTs, MRIs and other technical scans, should be sent to our new partner eviCore directly. Click here to view the list of radiology codes that require authorization.
To request an authorization for any of these codes or for more information, please visit eviCore, send them an email, or call 1-800-646-0418, option 4.