The Provider Appeal Process
Medical Directors are available to speak with a treating practitioner to discuss UM adverse determinations issued by AvMed. Physicians may request a re-opening of the decision via a Peer–to-Peer discussion or submit additional information within 14 days from the date the denial was issued by calling 1-800-346-0231 extension 40513, 8:30 AM - 5:00 PM - Monday to Friday, ET or faxing 1-352-337-8555.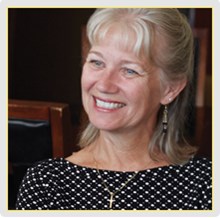 Note: For Medicare Part D denials, CMS regulations require prescribing providers to file a Member Appeal
For Facilities
If you have received an adverse determination AND the member is still hospitalized, please call the regional UM department to provide additional information for review. The Statewide UM fax # is 1-904-858-1359. If the member is discharged, facility staff should refer to the Claims Appeal process below.
Note: The [Pre-Cert] Medical Director is unable to perform the re-opening process for contractually excluded ("Not a Covered Benefit") determinations. Providers should follow the Member Appeal process below or as outlined in the adverse determination letter.
Adverse Determinations issued by AvMed's Delegated Entities
Please refer to the denial fax cover sheet and/or adverse determination letter for contact information. The Delegate will perform a re-opening (e.g., "Peer-to-Peer" or accept additional information/ clinicals) within 14 days of the date the denial was issued. Several of AvMed's delegated entities (Magellan Rx Management, NIA) will attempt to contact the requesting physician's office prior to rendering a decision in order to avoid adverse determinations, re-openings, and appeals.
Note: NCH does not perform re-openings. Requesting providers may submit a new request to NCH including additional clinicals not previously submitted or file a Member Appeal.